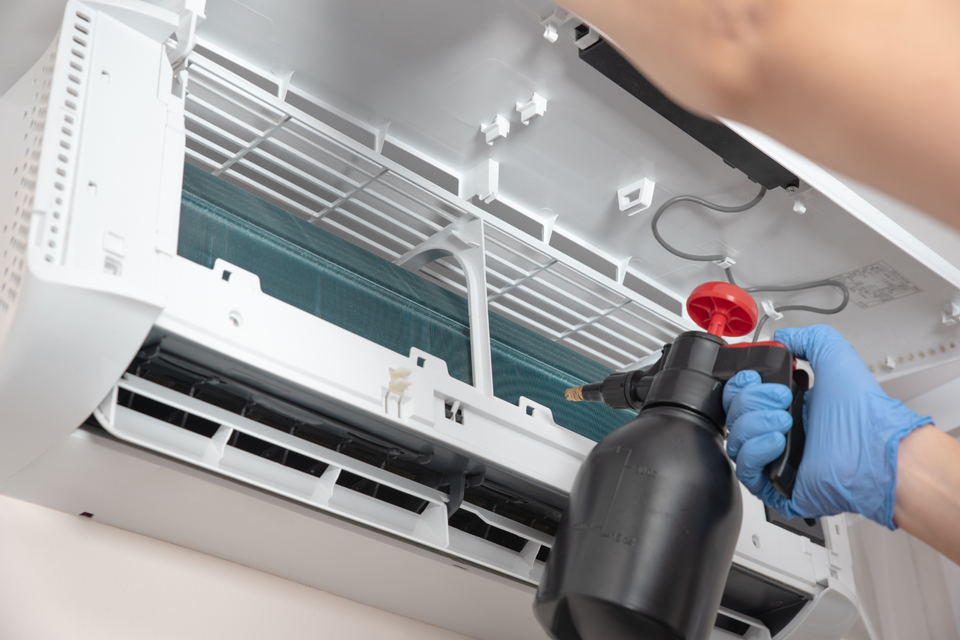 What Has Caused My Air Conditioning Fan To Stop Spinning?
Sometimes it can be as simple as debris falling and
wrapping itself around the fan hub, such as a plant or small vine. This would cause the fan to stop spinning.  If you feel comfortable enough, turn off the power to the outside unit. Make sure the panel circuit breaker and  the circuit breaker next to the exterior unit are turned off before continuing.

Remove the protective panels from your condenser and further investigate the fan. Clear away any visual debris and manually give the fan a spin to see if anything could be interfering with its movement.

Bearings are what allow a fan axle to turn. If your fan is not turning, you could have bad bearings. The unit will hum loudly, but the fan will not turn.

If your system is still trying to start and continues to hum but not spin, your condenser fan motor could be burnt out. To ensure safety and proper replacement, call a professional at Frank's AC to help you get your system running properly.